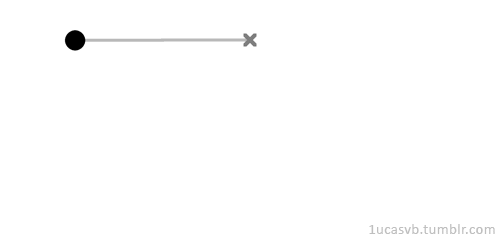 In high school I didn't understand how to grow as a man. The decisions I made put me into a heavy, deep "pit". There were ladders to help me climb out, but I didn't use those ladders. My freshman year I stepped into high school knowing very few people. My reputation was low, and I felt like I needed to conform to make friends and earn their respect. I felt forced to enter a door that I never should have accessed. This door is a swinging door that teeters back and forth between this world and Christ, it was like my life was a Pendulum on stand.
All of my four years of high school, I conformed to this world rather than allowing my heart to be transfixed on Jesus. I held onto my reputation and my friends like it was my everything. Underage drinking and drug use just to be known and "feel good" became my normal. I would go to parties and let my sexual temptations override my thinking and release those temptations onto another. I would take pride in how many girls I could hook up with, as if it were a competition. How I viewed women, was corrupted by my own fleshly desires. I treated women like they were objects, like a token to an arcade game and I wanted the high score. My actions were evil, selfish, and harmful to those women. If you're reading this and are one of the people I hurt by my actions please know that I am deeply sorry. These words cannot atone for how I treated you. I pray for my forgiveness and pray that you find it in your heart to forgive me.
In the midst of living this lifestlyle I would still proclaim to know God externally while fighting the internal battle against my own flesh. Claiming to be a Christian to anyone who would listen, but I wasn't walking inside the school or out of school as Jesus would. I was a hypocritical Christian, which is why my pendulum kept swinging back and forth. I didn't understand, I didn't know how to stop the force of motion of that weight that was being swung. It wasn't until I looked in the mirror, and I saw a blunt in one hand and a bottle of new Amsterdam peach in the other. I had broken the hearts of these young women I should have been treating like daughters of the King. The pain that I contributed to, stayed with me like a tattoo on my soul from damage I had done. The thing that hit me the hardest was, while looking in the mirror I could envision the eyes of those who I hurt looking back at me with pained expressions. I could feel the sadness in their gaze. I could no longer bear the evil life I was living. Who was I? Who was I becoming? I didn't like the person I was. I looked to the future and thought, what would my future children think of me? Is who I am today, the man I want my kids to grow up emulating? These questions came to me once I graduated high school and my friends parted ways to different colleges. I was left alone with very little support apart from my mom and girlfriend. I tried to conquor my sinful nature alone constantly relying on my own strength, but was met with failure at every turn. This wasn't a situation I could fix on my own.
"And so, I insist—and God backs me up on this—that there be no going along with the crowd, the empty-headed, mindless crowd. They've refused for so long to deal with God that they've lost touch not only with God but with reality itself. They can't think straight anymore. Feeling no pain, they let themselves go in sexual obsession, addicted to every sort of perversion." Ephesians 4:17 MSG
Ephesians 4:17 is exactly how I was living. I was perverted with the desires of this world. Here is the beauty of all of this, Jesus Christ put on flesh and came down to Earth and died for my sins. Because of Christ, the old ways of my high school years have been forgiven. My heart has changed, and my eyes are now fully transfixed on Christ. Do I still make mistakes? Yes. Am I still tempted by the things of this world? Yes. Since then, I have allowed God to overwhelm my soul, and protect my heart and because of that, I am stronger. I am stronger in Christ than I am alone.
"Do not love the world or anything in the world. If anyone loves the world, love for the Father is not in them. For everything in the world—the lust of the flesh, the lust of the eyes, and the pride of life—comes not from the Father but from the world. The world and its desires pass away, but whoever does the will of God lives forever." 1 John 2:15-17 NIV